Herbal Solutions to Chronic Conditions
at Back to Health Chiropractic
If you have chronic digestive, skin, hormone, or brain disorders, you may benefit from herbal remedies and supplements that we offer here at Back to Health Chiropractic. Perhaps you've been to multiple medical professionals, but haven't had success. Usually years later (and after spending big bucks), many people often still have the same problem.
I even have patients who are quite happy with the spinal care they receive at a different chiropractic office, but who come to our practice for this one service. These patients come to my office for only a few visits and see their conditions resolve, and return to their 'regular' chiropractor." Dr. Wilkins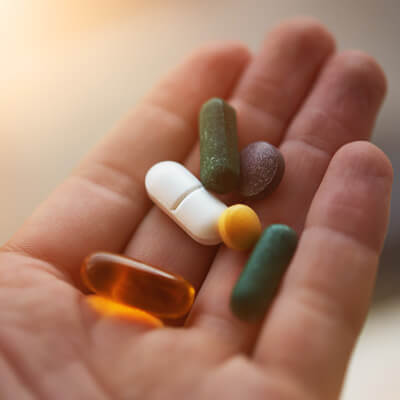 What to Expect
We'll take a history of your condition, including a review of other symptoms that could be related. Using manual muscle testing or range of motion testing, we can determine not only what is the root cause of the problem, but also the treatment. And the treatment begins that day with powerful herbs and sometimes supplements. We use Supreme Nutrition Products and Standard Process herbal solutions in our office.
Most patients notice improvement within 72 hours.
What Are the Main Health Benefits?
Herbal solutions can help resolve long-standing problems that patients had previously given up hope of ever seeing better. This could be digestive problems, skin disorders, brain and hormone conditions, and more! But remember, we aren't treating your medical condition. We are addressing the root cause of your symptoms.
Please note that none of this is a substitute for medical care, especially acute emergency care. We are not treating medical conditions, but only removing restrictions within the body that have impaired healing.
Is There a Fee for the Service?
For established patients, there is no additional fee. If you are on our Chiro Wellness program, you even receive 25% off all herbs and supplements in the office. If you are a chiropractic new patient, just let the front desk know you want this service too!
Book an Appointment
Discover how customized herbal solutions may benefit you. Contact our practice today to book an appointment with Dr. Wilkins.

Herbal Solutions Glen Mills PA | (610) 361-9531