Meet the Team at Back to Health Chiropractic
Get to Know Us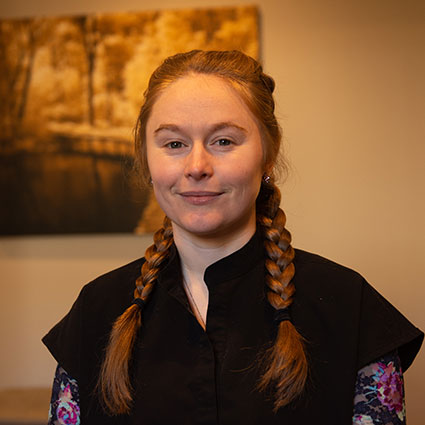 Maura White
Maura White, front desk receptionist at Back to Health Chiropractic since August 2019.
Maura grew up embracing an active lifestyle and love of nature. After high school she traveled the country with her husband, working on farming homesteads and visiting National Parks. She then returned to Pennsylvania, serving coffee at 7 Stones Cafe in Media. She has always loved providing excellent service and fostering true community in the workplace.
Back to Health Chiropractic is a perfect place for her to show off these talents since chiropractic care improves people's lives even more than coffee and croissants! She loves teaching rehab exercises in the clinic and watching patients' pain dissipate and helping them return to doing the things that make life fun! Having danced as a kid, mostly ballet, Maura enjoys rock climbing, surfing, and snowboarding with her husband.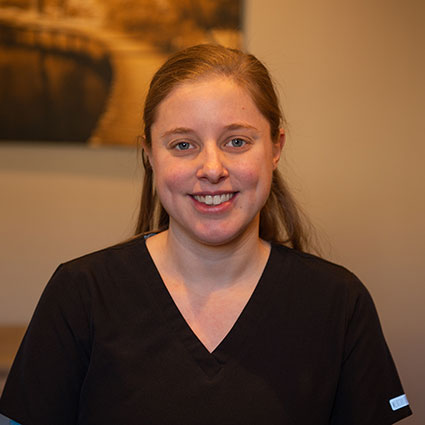 Marissa Friedrich
Marissa grew up in a small town in Southern Vermont. She studied Nutrition and Dietetics at the University of New Haven in Connecticut and then moved to Pittsburgh where she enjoyed working and the outdoors.
She had a head for figures, statistics, and analysis and manages the billing at Back to Health Chiropractic. She loves dogs and hiking and baking for her family. She makes the best gingerbread cookies Dr. Wilkins has ever had. The doctor recognizes a kindred spirit in Marissa's knowledge of maple syrup.

Meet the Team at Back to Health Chiropractic | (610) 361-9531